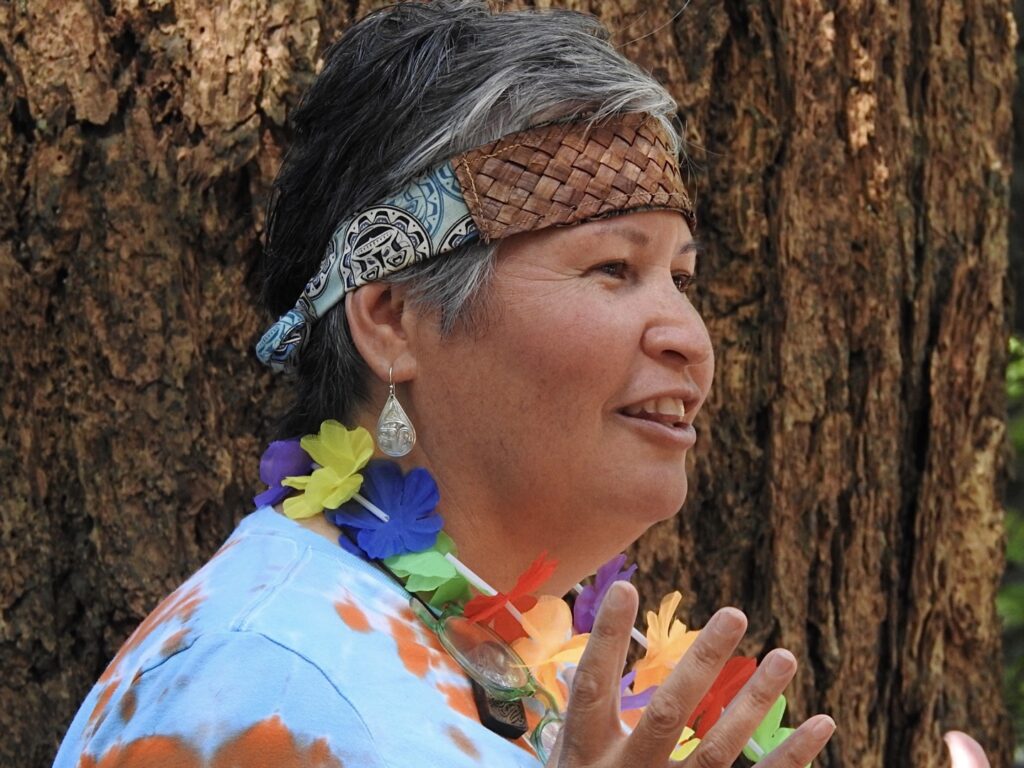 The Owner/Operator of Talaysay Tours, Candace Campo is the shishalh artist who designed the beautifully inclusive syiyaya logo.
Candace, who's ancestral name is xets'emits'a (to always be there), is a shíshálh member born and raised on the Sunshine Coast. Today, Candace and her family live in the Sḵwx̱wú7mesh community in the village of Xwemelch'stn in West Vancouver.
Candace and her spouse Larry started their company Talaysay Tours in 2002 and provide indigenous, cultural and outdoor experiences and events to international­­­ and local guests, community organizations, corporations and schools. Trained as an anthropologist and teacher, sharing outdoor education and culture was made possible by growing up on the land and being taught the stories and history of her people by her parents and elders in the community.
Indigenous, language and cultural revitalization is at the height of Candace's life work; and building an Indigenous tour company training younger Indigenous members to be successful in the tourism industry is her focus. She enjoys the independence of operating her business while making educational, land-based learning films and digital stories. Her current project includes editing a novel in the hopes to make it into a feature film one day.
She regularly makes valuable contributions to the syiyaya Reconciliation movement through her art, through providing tours and workshops and by the wisdom she offers the process.