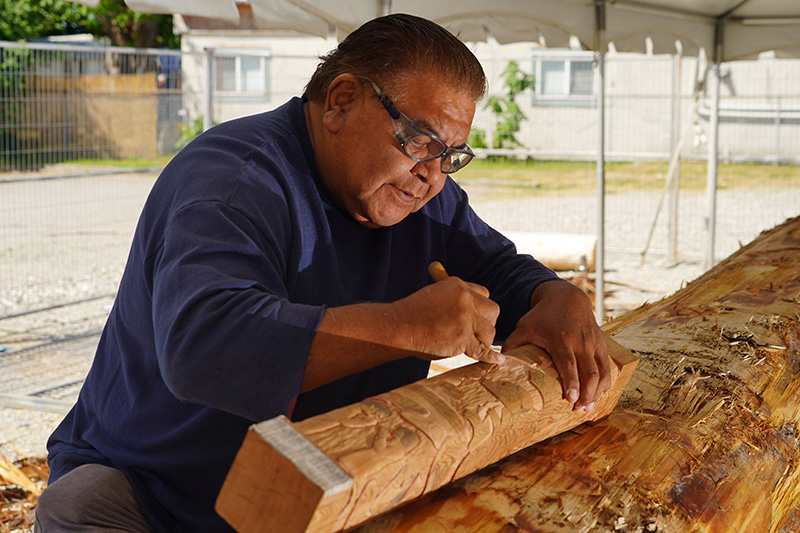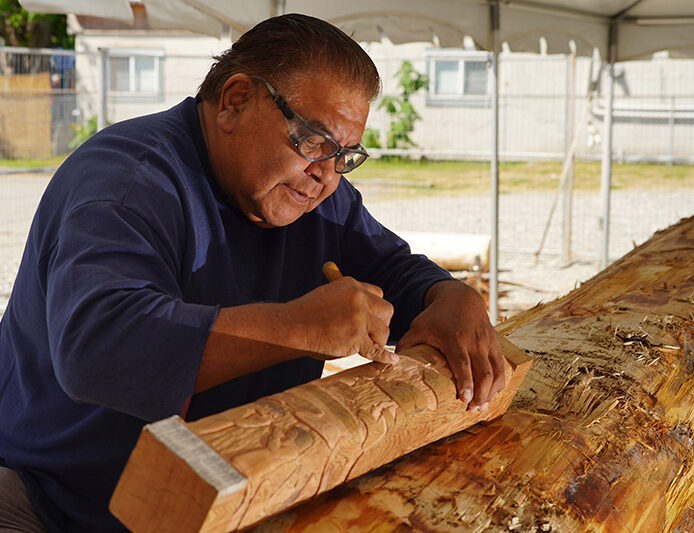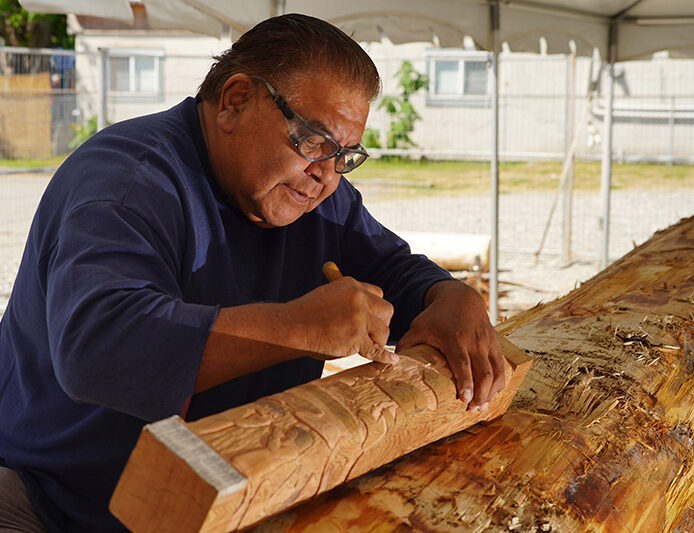 Carving Tears into Dreams of Reconciliation
This vital project, which started in June 2019, seeks to honour the shíshálh art form of cedar carving that continues to this day.  Like the weaving project, it is designed to do three things:
celebrate the vitality of shishalh culture through the art form of cedar carving, 

provide an opportunity for members of the public to participate in the carving of a reconciliation totem pole and up to three additional carving projects as they learn from shishalh master carvers, and

raise awareness and cultivate dialogue about the importance of reconciliation in the shíshálh Homelands/Sunshine Coast (BC)  
The main component of the project was the public carving of a Reconciliation Totem Pole by shishalh Master Carver Ɂantuni Tony Paul. Tragically, Tony and his wife Cindy passed away from Covid 19 in October 2021 before he was able to complete the pole.
Work on the project will begin soon, in accordance with shishalh culture and the families wishes. The completed Reconciliation Pole will be raised on the site of the former St Augustine's Indian Residential School as a symbol of the journey we are continuing on the path towards reconciliation.
More than 1,500 people have been involved in learning about the project, the story of the pole's design and participate in the unique opportunity to help carve the pole under the watchful eye of Ɂantuni Tony Paul.