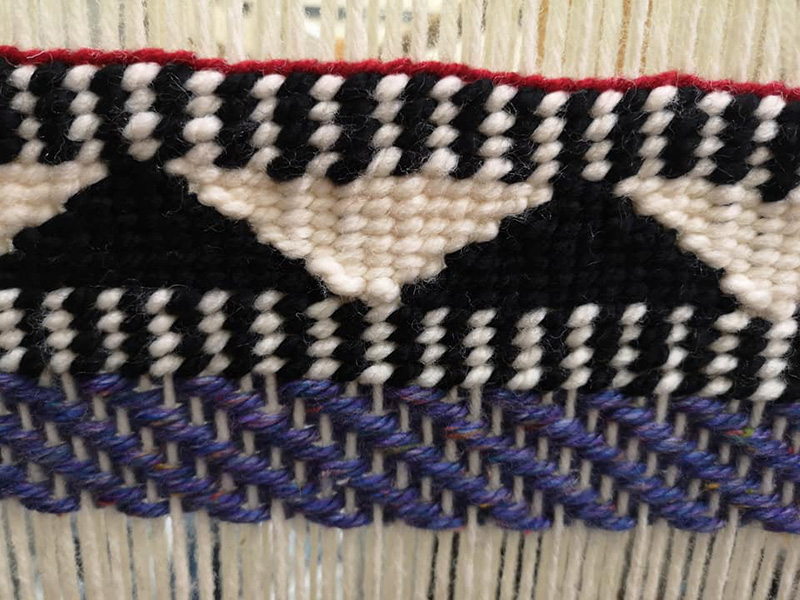 weaving tears into dreams of reconciliation
The "Weaving Tears into Dreams of Reconciliation" Project celebrated and honoured the shishalh art of weaving.  Four master weavers were commissioned to lead the public in the design and creation of reconciliation blankets and sashes.  The goals of the project were to: 
celebrate the vitality of shishalh culture through the art form of wool weaving

provide an opportunity for members of the public to participate in the weaving of four friendship blankets as they learn from shishalh master weavers, and

raise awareness and cultivate dialogue about the importance of reconciliation in the shishalh Homelands (Sunshine Coast of British Columbia).  
The blanket weaving took place in a variety of places in the community including schools, faith groups, the Sechelt Library, the Trail Bay shopping mall, Seaside Centre during the Art Crawl and more to maximize public engagement.The weavings were completed between August 2018 and June 2019, unveiling the designs and gifting them to local governments in a ceremony on Indigenous Peoples' Day, June 21, 2019. The blankets are prominently displayed in each institution, in commitment to the journey we are weaving together, towards reconciliation.
Click on to learn more about each weaving