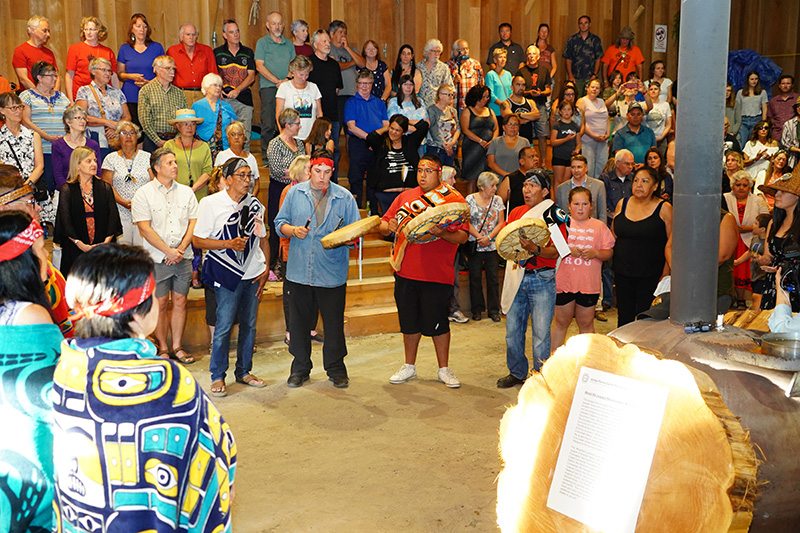 Visioning for reconciliation in the shishalh homelands
This project provided the opportunity for dialogue on the need for reconciliation between Indigenous and non-Indigenous peoples on the Sunshine Coast. Dialogue circles were facilitated to build a sense of shared understanding about reconciliation, what it is not, and what we can do to build it on the Coast. Pairing dialogue circles with Indigenous eco-tours/land-based learning was particularly successful during Covid-19. 
Through the dialogue circles and discussions with our sk'ak'ts'itawilh Committee, the project identified many systemic challenges. We also identified powerful tools that can help us continue to address anti-Indigenous racism and build relationships of understanding and respect going forward.
Through these circles, we strengthened relationships with all who participated across the shishalh swiya/southern Sunshine Coast including:
government officials from shishalh Nation, the Sunshine Coast Regional District, District of Sechelt, and Town of Gibsons

members of local organizations like the Sunshine Coast Museum and Archives, Community Associations, Rotarians


the public at large through video and zoom dialogues. 
Most importantly we deepened our relationships within our sk'ak'ts'itawilh committee. We learned more about how we each viewed reconciliation, what draws us to this committee work, and where we want to go from here: continuing to balance between Indigenous healing, non-Indigenous education, and collective relationship-building engagement.